Exotics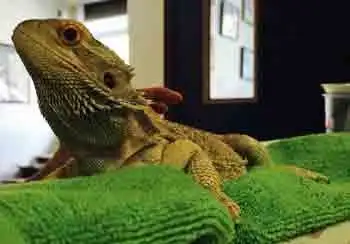 Sierra Veterinary Hospital treats pocket pets, reptiles and birds as well as dogs and cats.
We understand the "one-of-a-kind" care necessary to treat your pet and look forward to providing that service. Many exotics have special nutritional needs, as well as specific housing requirements. Daily care is essential in keeping exotic pets healthy, happy and preventing disease. Sierra Vet Hospital will work with you to create a wellness plan, including regular examinations to meet your pet's needs.
Unfortunately, there is not a veterinarian who specializes solely in exotics in South Lake Tahoe. The veterinarians at Sierra Animal Hospital do see exotics, but they are not our primary speciality. Dr. Monroe was a zoo veterinarian and he is familiar with caring for many different species of animals and likes seeing exotics. We are willing to help exotic animals and their owners to the best of our abilities. We will recommend an exotics specialist if we feel an animal requires special care.
We recommend the following hospitals for your exotic pets:

Bird and Pet Clinic of Roseville 916-773-6049
Medical Center for Birds in Oakley 925-625-1878
Quail Ridge Animal Hospital in Carson City 775-267-4888
Kings Row Pet Hospital in Reno 775-747-1211

Please call 530-542-1952 to schedule your appointment today.