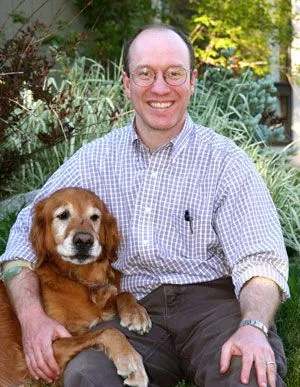 David Monroe DVM,Owner

Dr. David Monroe is the owner and head veterinarian of Sierra Veterinary Hospital. Dr. Monroe received his undergraduate degree in Biology from Yale University in 1995. He then went on to receive his veterinary degree from Ohio State Universiy in 1999. After veterinary college, he completed an internship in small animal medicine and surgery at Michigan Veterinary Specialists.
Before now focusing solely on small animals (dogs, cats, and exotics), Dr. Monroe used to work as a zoo veterinarian. The most famous animal that he has worked on was a panda bear named Hsing-Hsing in Washington DC. Hsing-Hsing was given to the United States as a present from the Chinese government in the 1970's and lived at the National Zoo.
His main interests in veterinary medicine are now focused on companion animals, especially surgery and internal medicine. "I love being a veterinarian in South Lake Tahoe. Helping people and their pets gives me great joy. I don't know what I would do with my life if I didn't have animals in it."
In his free time, Dr. Monroe enjoys spending time with his wife, his three wonderful children, and his dogs and cats. He also enjoys playing ice hockey and windsurfing.